Who We Are
Grace Lutheran Church is a community of faith, centered in worship, held in Grace, strengthened in love, sent forth in mission, in Jesus' name.
As a community church, it is important for us to be open and affirming to all people regardless of age, sex, color, ethnic background, physical or emotional health, disability, economic status or sexual orientation. Grace Lutheran Church is a member of the Evangelical Lutheran Church in America (ELCA) and our members throughout Des Moines come to Grace as a community of faith to worship, to learn, to serve, to pray and to live through Christ. Welcome!
Values
Discipleship We define discipleship as living a Christ-centered life. In baptism, we are welcomed into the body of Christ and sent to share in the mission of God. We are called to live among God's faithful people, to hear the word of God and share in the Lord's supper, to proclaim the good news of God in Christ through word and deed, to serve all people, following the example of Jesus, and to strive for justice and peace in all the earth.

Community We cannot love Jesus if we cannot love each other. This becomes our calling. We are to bind ourselves to one another in the love of Christ, supporting each other and bearing one another's burdens.
Acceptance Jesus gave us an example of radical hospitality, welcoming with the love of God and inviting us to offer that same welcome. No matter the labels others may place upon you, or the labels you may place upon yourself, here at Grace you will find a home among friends in need of a Savior.

Prayer We believe prayer to be our connection and communication with God. Sometimes that is speaking, other times it is listening. To live out our faith in a Christ-centered life, we are called to find ways to pray that are sustainable and build our relationship with God.
History of Grace Lutheran
Grace Lutheran Church was founded in the 1920s when the western edge of the city of Des Moines touched corn fields. It was Mrs. John Beck who said, "It is by the grace of God we have come as far as we have," in making the motion that the congregation be called Grace. And so on June 30, 1927, 42 charter members officially organized to establish Grace Lutheran Church on its current site. These original members had been part of a small group of Lutherans who began gathering in a rented home across from our present location in November of 1924 and later built the first worship space, a single room called the Lutheran Community Chapel, dedicated in March 1925.
From that single room has blossomed a thriving church. The preceding decades have seen growth, renovations and updates but one thing has stayed constant—Grace Lutheran Church's dedication to inclusion, community and worship. The same soil that has been bountiful for Iowa farmers for centuries, proved to be just as nourishing for our church. When the seed falls on good earth, it grows, yielding thirty, sixty and a hundredfold.
Worshipping At Grace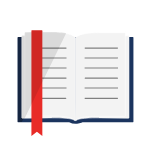 Our worship stresses the Word and the Sacraments. There will be reading of the Scriptures, music and active participation for all ages. Our sanctuary is fully accessible.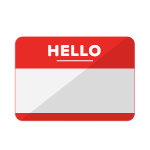 Grace Lutheran Church counts members from throughout the metro of Des Moines, old and young of every economic situation worship with us.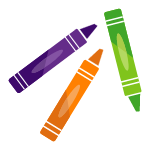 We welcome children in worship and have activity kits available. A small play area for children and comfortable chairs for adults who feel the need to step out for a moment can be found just outside the Sanctuary. Find out more about our youth programs.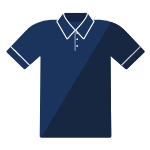 Faith isn't about fabric. Your "Sunday best" is whatever you decide to wear, provided its respectful and appropriate for all ages.
We Believe
That God is the Creator of all things, present, past and future. This God has chosen to be made known through the Holy Scriptures and the life, death, resurrection and ascension of Jesus, the Christ.
That the Holy Scriptures are a Living Word, not only speaking to the historical context, but are both relevant and needed to live gracefully in an uneasy world.
That Jesus is the Son of God and Savior of the World.
That the Holy Spirit is not only a gift from God through Christ Jesus, but also alive and active in the world today.
That all of us fall short of the glory of God, but are forgiven and invited to share in an abundant life in this world and the world to come.
That God has given each of us unique gifts. We strive to both discover these gifts in ourselves and to empower people to use these gifts in daily use.
We live in a complex and stress-filled context. To live differently through Christ is to live gracefully in an uneasy world.
Living Differently In Christ
At Grace Lutheran Church, we believe that living in Christ is not simply something we do for an hour on Sunday. We truly live—every day, every moment—in Christ. Martin Luther wrote "Faith is a living, daring confidence in God's grace, so sure and certain that a man would stake his life on it a thousand times." As a Lutheran Church named Grace, we live in Christ with the intensity that Martin Luther describes, through 5 pillars:
Worship We gather as community in worship

Outreach We share God's grace through words and actions
Education We grow in our faith and knowledge of God's grace

Finance We are generous with the gifts God has given

Well-being We strive to be in balance
Get the Good News! Get weekly updates from Grace!
MEET OUR CONGREGATION
The Wilner Family
Members of Grace since 2016
Why Grace is the right fit:
Grace Lutheran has been a wonderful neighborhood church for our entire family to grow in our faith experiences. The youth group has been inspirational and an exceptional experience for our older son. He looks forward to meeting with the group often and participating in the volunteer activities. He also really enjoys the Grace Players acting troupe which has proven to be an excellent source of mentors and friends within the congregation. Our younger son has grown in his faith through Sunday school, music and new friendships. As parents we have enjoyed our involvement in these activities, growing our faith as well!